Our team
ESN Uni Wien is part of the Erasmus Student Network, the biggest student association in Europe. We are a non-profit organization, entirely built up and run by volunteers and our goal is to give exchange students that come to the University of Vienna an unforgettable time.
We are an international team of about 30 active members who share an interest in intercultural exchange, travelling and showing our city. Most of us have been exchange students in the past and that's why we know the needs and concerns that can come up while being abroad.
Every semester around 500 exchange students come to the University of Vienna. In cooperation with the International Office we are eager to give support before, during and after the exchange semester. Especially in the first weeks we help to get settled in Vienna, we foster the Erasmus community by bringing everyone together and we enable the intercultural exchange with local students through our Buddy System. It's all about giving the best start for the big adventure!
Our section is also a member of ESN Vienna, which unites all 6 ESN sections in Vienna and of ESN Austria, which has a regulatory board to manage the ESN activity on the national level and to be a link between the international and local level. In terms of activities' organization and the amount of exchange students we help, ESN Uni Wien is the largest ESN section in Austria. 
Our mottos are 'Students helping students' and 'Once Erasmus, Always Erasmus'.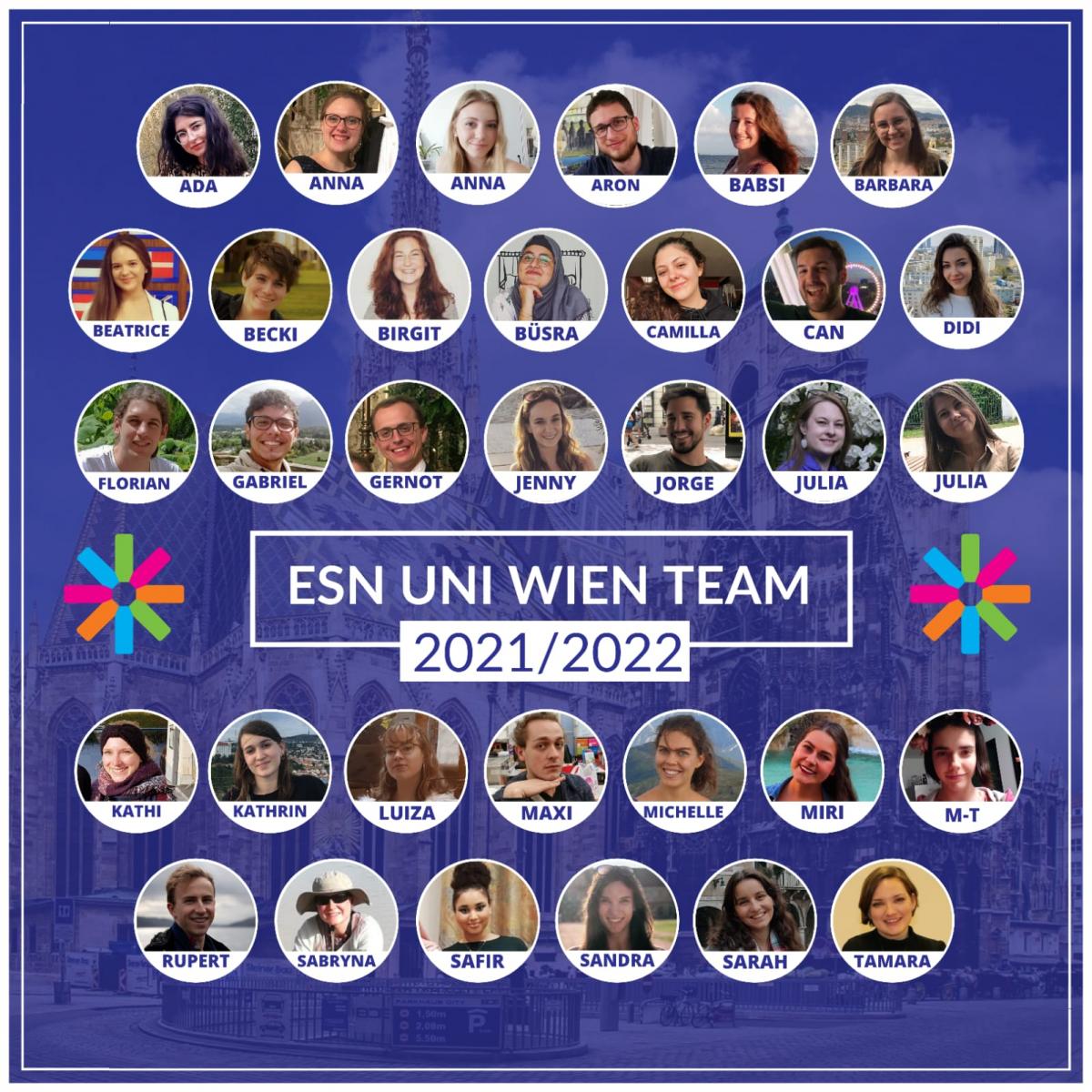 Our history
ESN Uni Wien was founded in 1996 by four students of the University of Vienna who had just returned from their Erasmus abroad where they got to know ESN. 
In the early days we focused on setting up a buddy system to support international students by matching them with local students. Only after gaining more awareness and reaching 10 members in 2001, we also started to organise events for international students to get to know Vienna. 
In 2006 we supported for the first time in our history more than 1000 exchange students at the University of Vienna.
In 2009 we registered as a nonprofit association named ESN Uni Wien. Since then, we have been expanding not only our own team but also the variety of activities that we are offering to all international students.
In 2020 we were awarded the ESN Alumni award 2020 for our outstanding work supporting international students during the COVID-19 pandemic.