The ESNcard gives you thousands of discounts (housing, flights, museums, sport, food, bars, etc.) not only here in Vienna, but also all over Europe in different facilities for 12 months after purchase! It costs only 10€ and with it you'll get a Welcome Package for free, which includes an Educom SIM card and more surprises! Believe us, those 10€ are worth every cent - you can save a lot of money with it!
What international discounts do I get?
Where can I get the ESNcard?
At our ESN office in the International Office of the Universität Wien, Universitätsring 1, 1010 Wien!
If you want to get your ESNcard earlier, then you can purchase it online by just sending us an email at office@esnuniwien.com. We will then give you the bank details necessary to pay for the card (10€). Once we receive the money we will send you your ESNcard number with which you can start enjoying all the discounts! When the semester starts you can then pick up your physical card (which is absolutely necessary for your ESNcard to be valid!)
Ordering online is only possible if you are not present in Vienna yet.
What do I need to bring to get the ESNcard?
Photo (passport size) - If you don't have one, you can stick it on later, but be aware that your ESNcard is only valid with your photo on it!
10€!
Can I get the ESNcard?
You can get the ESNcard at our ESN office if you are:
An international exchange student/intern
An ESN member of an ESNsection in our network
A buddy in our buddyprogramme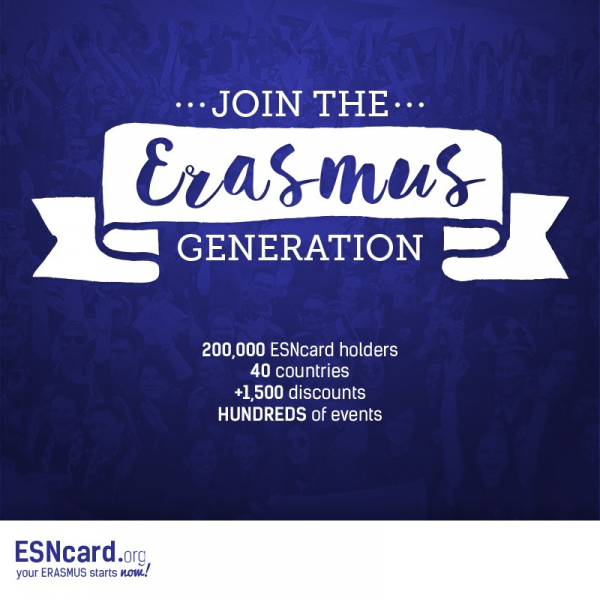 For further details and more discounts have a look at ESNcard.org