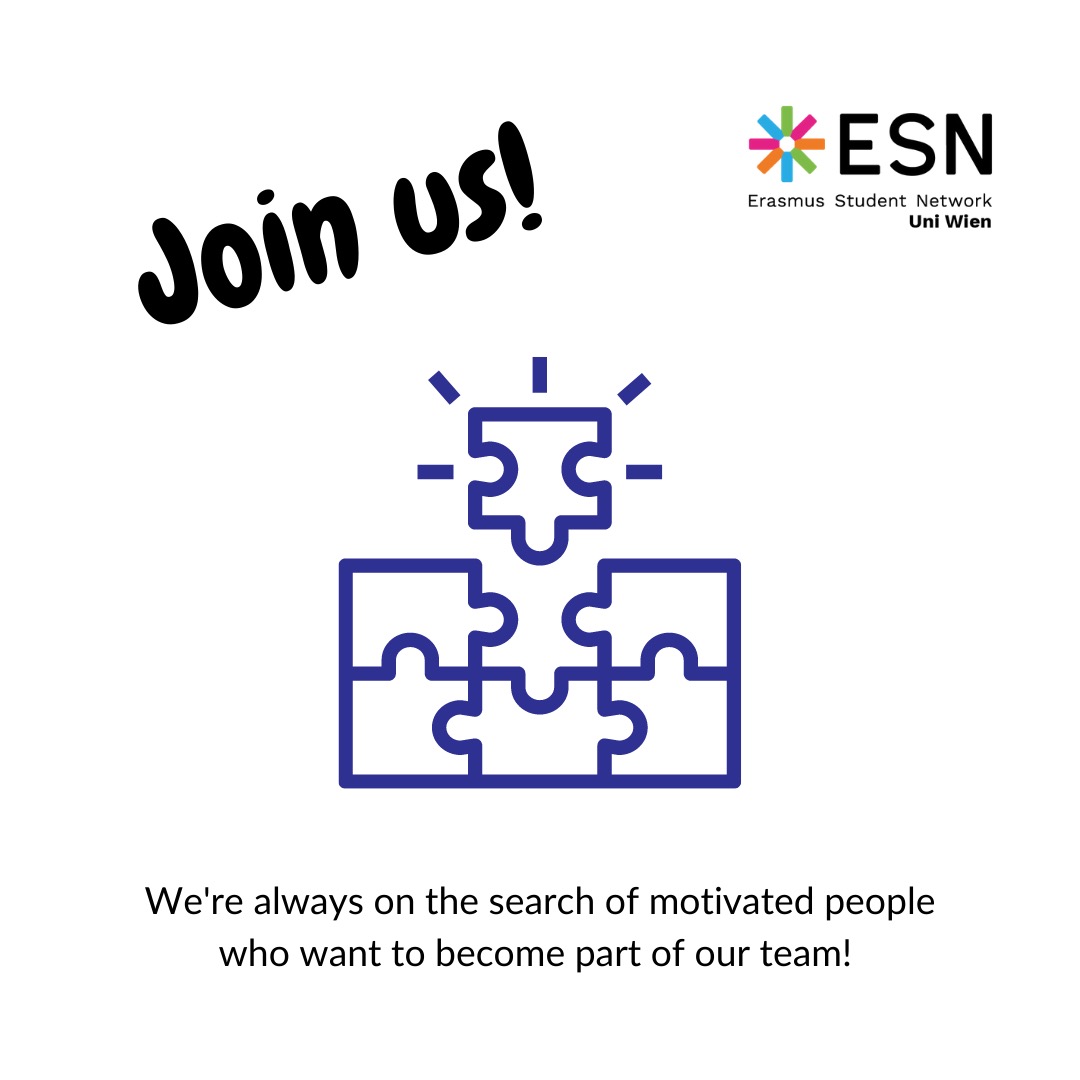 Want to become part of our international family? Like helping out international students? Want to challenge yourself and learn new skills? Are you looking for ways to improve yourself and have some fun while doing it?
Why should you join us?
Did you just get back from your Erasmus semester and you feel now this "post-Erasmus depression?" Or do you just enjoy spending your time with people from different countries and want to learn more about their culture?
If you have some free time and want to volunteer, this is your chance. You will join the largest student association in Europe, and will make the difference in the life of hundreds of students that arrive to Vienna expecting to have the best exchange experience of their life.
Join our ESN family, with more than 15.000 volunteers spread around 500 sections in all the European countries! 
Join ESN Uni Wien and gain a bunch of new friends!
What do we expect from you? 
 motivation, commitment, creativity and last but not least team spirit are very strong assets that complete our team
 you should have time every second week to join our team meetings which take place on a workday in the evening and take about 1-2 hours
 have experience abroad (not mandatory) or interest in being part of an international environment
 our working language is English, so you need to be able to have conversations in English
What can you expect from us? 
 contribution and implementation of own ideas and projects
 invitation to workshops and teambuilding events with your team
 work experience in an international team 
 chance to participate in national and international events with other volunteers of the Erasmus Student Network
 strong team spirit and a team that can't wait to meet you!
How can you join us? 
Our recruitment event usually takes place in October and March, but we are welcoming active and positive members throughout the year. So send us a short message here (no formal application needed!) and we will let you know when our next team meeting is!